Shame Kills is sponsoring a summer photography contest, and you could win $200!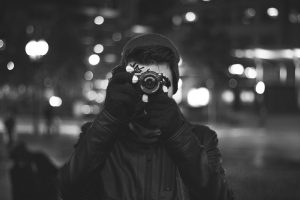 Sometimes the smallest moment in our day can have the most impact. And oftentimes, the little things do more for our mental health than we realize.  For many people in recovery, the little things tend to make up a bigger feeling of happiness and renewal, and we want to recognize just how important those small moments can be.
Whether it's the first sip of coffee in the morning, catching all the green lights on your way to work, the first taste of ice cream in the summer, or the few quiet minutes you have to yourself in a day, we want to see your bliss captured in a photograph.
We are honored to have a panel of award-winning judges helping us with our competition, which is aimed at amateur photographers or those who enjoy taking snapshots with their phones. This means you don't need to be a professional photographer to submit a photo!
All entries are subject to contest rules. This contest is open to anyone 18 and older, anywhere. All cash prizes will be paid using Paypal, and any tax liability is the responsibility of the winner. Winners will be announced mid- to late September.
We would like to thank our international panel of judges, all of whom are professional, award-winning photographers:
Leslie Alsheimer, Greg Boratyn, Steve Bracci, Sal Cincotta, Nataly Danilova,
Brett Groehler, Roger Hammons, Ayano Hisa, Martin Pickles,
Jeff Rennicke and Morgan Silk.
Contest rules:
Must be 18 to participate;
Contest open worldwide;
Entries must be submitted by August 31, 2017 at 11:59 p.m.;
Only one entry per person;
Entries must be unique and should not be published previously anywhere;  — this includes social media;
Photos should not be taken while driving, operating heavy machinery or during any other activity that could cause harm;
To submit your photo, send to

[email protected]

with "Bliss Photo Contest" in subject line and include description of photo in body of email;
Entries must be submitted via email as a .jpg and no smaller than 1000 pixels in height or width and not submitted with a watermark;
Photos of inappropriate content will not be considered for entry (this includes nudity of any type);
Submitted entries may be color or black & white images;
Entries received after the deadline will not be considered for the competition;
Copyright and all other rights of the image remain with the photographer. Photographs used by Shame Kills or Drugrehab.org will credit the photographer. Winning images may be used for marketing or promotional purposes. Participants represent and warrant that (1) the Photographs are original and that they own the rights to their photograph, (2) the photograph doesn't violate the rights of any third party, (3) the photograph doesn't convey a false or misleading impression, and (4) any additional information submitted about the photograph is accurate.
Winner receives $200 cash prize, and winner will be notified within two weeks of contest deadline.